Drop the Pounds
True Support
Lower Injury Risk
Full Diet Analysis
Real Expertise
Renewed Energy
More than just a great workout.
Right in your neighborhood.
Hours and location contact info, etc.
Address:
Jenks
9708 Riverside Pkwy Suite D,
Tulsa, OK 74137
Areas served: Tulsa and nearby areas
Hours:
Sunday 5AM-10PM
Monday 5AM-10PM
Tuesday 5AM-10PM
Wednesday 5AM-10PM
Thursday 5AM-10PM
Friday 5AM-10PM
Saturday 5AM-10PM
Phone: (918) 872-0027
Services and Training Offered
MORE THAN JUST A GREAT WORKOUT PERSONAL POWER
Battle the stress of everyday life with a body that's well prepared for the challenge.
HEALTHY HABITS
A good workout gives you the foundation for real personal power and lifelong habits. ENJOY LIFE'S MILESTONES
Life is too short not to feel your best, inside and out.
World-class, proven personal training is now in Jenks.
All training programs are approved by Elite's Fitness Manager, Michael Wittig.
Nationally recognized fitness pro

Champion athlete

Three ISAA Certifications

Published Author of 10 books

3x time Natural Pro Champion and Master World Champion

Sponsored Athlete through Kaged Muscle Supplements, Ryderwear, and Swole O'Clock
SCHEDULE A FREE SESSION
Give us a call or fill out a web form – With your first session you'll get a free shake too.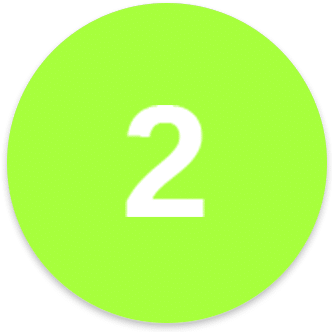 CHOOSE A PACKAGE
Based on your goals we'll create a plan that fits your needs and budget.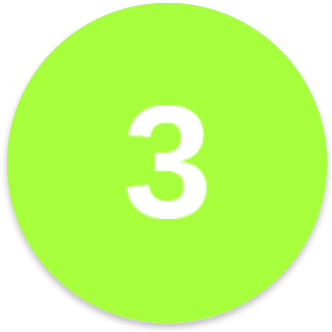 CRUSH YOUR FITNESS GOALS!
CERTIFIED, TRUSTED BY THE MOST

IMPORTANT NAMES IN FITNESS AND SEEN ON: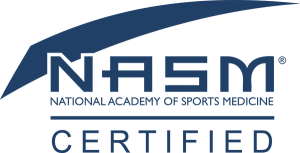 Our Elite Training Jenks gym location at 9708 Riverside Pkwy Suite D. We invite you to join us for a free personal training assessment and session, to see for yourself how our certified personal trainers can help you achieve your training and health goals. Elite Training Jenks is proud to be part of the Jenks and Tulsa community, and we're committed to giving its residents the very best personal training experience.
Address:
Jenks
9708 Riverside Pkwy Suite D,
Tulsa, OK 74137
Phone: (918) 872-0027
Hours: 5 AM – 10 PM (scheduled appointments only)
Schedule Your First Week 100% Free
It's Not Just Personal Training, It's A Lifestyle Change!
Personal Training Services at Our Jenks Location:
Our personal trainers provide custom workouts designed specifically to meet your goals efficiently and the accountability with scheduled appointments makes it so much easier to follow through.
All of our trainers are qualified and certified professionals that will help you stay safe while getting fit. Our Jenks clients also receive guidance and knowledge, empowering them to make meaningful changes and positive choices as it relates to their overall health and fitness.
We specialize in the following personal training services:
One on one personal training – no matter your goals
Kettlebell training
FMS (Functional Movement Screen) training
Jenks Location Amenities:
Nutritional advice
Complimentary towel service
Showers and changing rooms
Complimentary hydration station
No contracts or hidden fees
Embarking on a personal fitness journey is not an easy task if you try to go at it alone. It's much more difficult to hold ourselves accountable for our own health if we have no one to support and guide us. At Elite Training in Jenks, we understand your struggles and are here to help you get back on your fitness journey. With our personal trainers and nutritionists, we promise you the noticeable results you are looking for.
More Than Just a Workout
The Elite Training personal trainers at Jenks create personalized workouts for each client we work with. We offer 100% effective workouts, 100% of the time. In our private fitness studio, we are able to give you the guidance and support you need to make the most out of every exercise that we include in your workout. We encourage you to build healthy habits at every turn, including nutrition coaching.
Once we know your "why", we help you build your milestones and goals. With every step you take on your journey, we work to give you the incentive to keep moving forward. We also hold you accountable, making sure that you work to maintain that delicate balance you have worked so hard to achieve. Self-confidence becomes the norm and you can begin to enjoy life's beautiful journey!
Personal Training Programs
We offer many personal training programs that you can use to achieve your individual fitness goals. Each one is unique and is further tailored to your individual needs.
Lose Weight
Losing weight is one of the most popular reasons why people join a gym or fitness studio. Elite Training in Jenks offers more than just a membership. Actually, we do not offer memberships at all. Memberships don't work, but working with a personal trainer does. Not only do you get a personalized workout plan, you get a team of trainers who are committed to seeing you succeed. You receive sound nutritional counseling, workout advice, and the best workout practices to follow. All of this adds up to a fitness regimen that allows you to establish and maintain healthy lifestyle habits. As you lose the extra weight, your outlook improves and your self-confidence returns, giving you everything you need to live your best life.
Build Muscle
Building muscle is the primary goal of athletes as well as those who want to increase strength and muscle mass. Increasing strength, mass, and endurance require unique workouts that are designed to reinforce certain athletic motions and movements. Muscles have memory so teaching proper form and function is essential. When working with a personal trainer in Jenks, we set the bar and work with you until you can smash it and continue to blow past any boundary that you may have set for yourself.
Healthy Aging
Aging. It can begin to take its toll before you know it. Movement can become more tedious as we age. Our personal trainers in Jenks promote healthy aging. Our goal is to help you keep your aches and pains at bay by keeping your muscles strong and your mind as sharp as possible. We believe that with aging comes wisdom. We also believe that you can age gracefully by incorporating healthy lifestyle habits in your day-to-day routine. With our private workout sessions, you can work at your own pace and regain the strength and resilience you may have lost over time.
Choose Your Package
The first step in embracing your fitness journey is to call Elite Training and schedule a free session with one of our professional trainers.
At your scheduled session, you will receive a free workout and your trainer will provide recommendations just for you.
Your personal trainer will go through the packages we offer and will help you choose the best one for your needs.
Once you have taken the first steps on your fitness journey, you will be well on your way to living your very best life for as long as possible.
Work with Elite Personal Trainers
The purpose of working out in a private fitness environment is to train with professionals who understand the struggles we all face as we try to regain or maintain our health. You want to work with trainers who not only support and encourage but also hold you accountable. Accountability is key when you have goals that you want to achieve. Goals that will keep you moving toward a healthier, more exciting future. This is why we are so confident in offering our 21-day guarantee. We help guide you along your journey to be the best you that you can be.
Guaranteed Results
At Elite Training, we offer our 21-day guarantee because we believe our trainers are the best in the business. We also believe in you! The shared dedication between our professional trainers and our clients is what results in successful outcomes. This is why we are committed to providing each of our clients with a guarantee that will ensure them that we are in it for the long haul. We are so confident in our ability to assist you in achieving your goals, that we offer a guarantee like no one else in the business.
Live Your Best Life!
The personal trainers at Elite Training look forward to assisting each and every one of our clients start their fitness journey. Wellness and happiness go hand in hand. We want to make sure every client who chooses our team to walk their journey with them receives the best workouts, the best guidance, and the best training possible. Call to schedule your first personal training session at Elite Training in Jenks. We look forward to being a part of your fitness journey.