Each individualized personal training program is approved by Elite Training Owasso Master Trainer
Josh holds several certifications through ACE and NASM including
ACE Personal Trainer since 2011

NASM Sport Nutrition

NASM Corrective Exercise Specialist

NPC Physique Competitor

TRX Certified Trainer

2nd Degree Black Belt - Taekwondo

Works Regularly with Physical Therapists
Highest Rated and Most Reviewed Personal Training Studio!
MORE THAN JUST A GREAT WORKOUT PERSONALPOWER
Improve your health and get natural reassurance and personal satisfaction.
HEALTHY HABITS
Improve your health and get natural reassurance and personal satisfaction. ENJOY LIFE'S JOURNEY
You have immense power inside you. Unlock it before it's too late.
Experience unparalleled, private personal training in Owasso today
SCHEDULE A FREE SESSION
Give us a call or fill out a web form – With your first session you'll get a free shake too.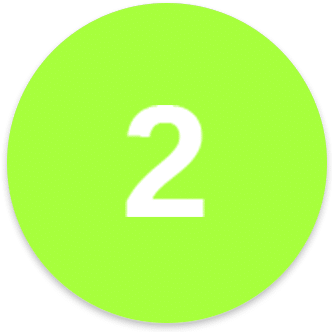 CHOOSE A PACKAGE
Based on your goals we'll create a plan that fits your needs and budget.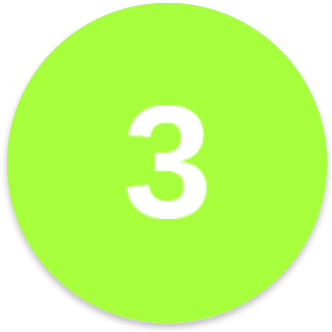 CRUSH YOUR FITNESS GOALS!
BACKED BY THE

TOP NAMES IN THE FITNESS INDUSTRY, AND SPOTTED ON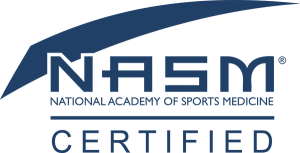 Our Elite Training Owasso studio location is off of E 96th Street North, at 12150 in Owasso, OK.
We're extending a warm invitation for you to join us in Owasso, OK, for a complimentary assessment and personal training session. It's a fantastic opportunity to experience firsthand the incredible impact a certified personal trainer can have on your fitness and wellness journey. Let us guide you toward achieving your training and health aspirations and witness the transformative power it can bring to your life.
Elite Training Owasso is proud to be part of the thriving community of fitness in Owasso. Be assured that we are fully devoted to offering you an unparalleled experience. With a personal trainer at your side, we're committed to your well-being and success.
Address: 12150 East 96th Street North, Owasso, OK 74055
Phone: (918) 376-0221
Hours: 5 AM – 10 PM (scheduled appointments only)
Personal Training Services at Owasso Location:
Similar to tailored clothing, custom workouts are meticulously created to enhance your experience through deliberate planning, rather than random outcomes. Our skilled personal trainers genuinely understand your goals and are committed to supporting you every step of the way. This partnership is built on aligning with your goals, never counteracting them. Regular, scheduled sessions are the bedrock of your achievements.
Backed by certifications and years of collective experience, our team of fitness professionals doesn't just preach; they embody fitness. They prioritize your safety throughout your journey, offering not only guidance but also a wealth of knowledge that gradually enhances your confidence—a life skill of paramount importance.
We are proud to offer the following personal training services: 
Personalized 1-to-1 training experience

Specialized personal training for couples

Small group training – yes, we'll train the squad
Owasso Location Amenities:
State-of-the-art equipment
Nutritional advice
Complimentary towel service
Showers and changing rooms
Complimentary hydration station
No contracts or hidden fees
Embarking on Your Fitness Journey: Personalized Training in Owasso
Starting any new journey can be intimidating, and embarking on a fitness journey is no exception. The key lies in finding a personal trainer in Owasso who places your needs at the forefront. At Elite Training Owasso, our team of personal trainers collaborates to create a robust support system that clients can rely on during even the toughest times. We're not just about workouts; our services encompass elite personal trainers and experienced nutritionists, offering you a comprehensive fitness experience.
Beyond the Ordinary Workout: Tailored Personal Training in Owasso Experience fitness training like never before with our personal trainers in Owasso. We don't believe in one-size-fits-all approaches. Instead, each client receives a customized workout plan, eliminating generic routines and aimless machine-hopping. Our trainers design workouts that are consistently effective, ensuring you make progress every time. By engaging in one-on-one sessions within our private fitness studio, you receive personalized attention that propels you toward your goals.
Unlock Your Potential with Elite Personal Training Programs
Customized Paths to Success Discover the power of personalization with Elite Personal Training programs. No two individuals are alike, and that's why our programs are tailor-made to suit your unique goals. Whether it's weight loss, building strength, sports training, muscle building, injury rehab, or healthy aging, our programs are crafted to align with your aspirations.
Achieve Your Weight Loss Goals At Elite Training in Owasso, we understand that weight loss is more than a number on a scale. Our personal trainers are committed to helping you reach your personal goals through exclusive workouts designed specifically for you. We don't offer generic memberships; our approach is as individual as you are. With exercise and diet recommendations customized for your needs, adopting a healthy lifestyle becomes the key to sustained success.
Build Muscle and Enhance Endurance For athletes aiming to excel and enhance their endurance, building muscle is vital. Our personal trainers in Owasso specialize in creating tailored workout plans that leverage your strengths and address your weaknesses. These personalized sessions target the precise movements required for your sport, helping you maintain a competitive edge.
Embrace Healthy Aging Aging gracefully involves maintaining physical strength and agility. At Elite Training, our personal trainers are dedicated to helping you maintain your independence and vitality. Through personalized workouts that account for your unique needs and past injuries, we empower you to stay strong and mentally sharp as you age.
Craft Your Fitness Path: Choose Your Package
Start by scheduling a free workout session with an Elite Personal Trainer in Owasso.
Experience a personalized workout and receive recommendations tailored to you.
Select the package that aligns with your goals and aspirations, guided by the expertise of our personal trainers.
Experience Excellence: Work with Elite Personal Trainers
Collaborate with Elite Training's personal trainers in Owasso within a private, comfortable, and secure fitness studio.
Enjoy personalized workout programs that come with a 21-day guarantee.
Benefit from encouragement, guidance, and accountability, paving the way to heightened self-confidence and an elevated quality of life.
Results You Can Count On: Elite Training's Guarantee
Our 21-day guarantee reflects our unwavering confidence in both our trainers and clients.
Commitment from both sides forms the foundation for success, resulting in transformative outcomes.
Elevate yourself to your best version through our unique and dedicated approach.
Embrace Your Best Life with Elite Training
At Elite Training in Owasso, we're dedicated to helping you realize your best life.
Our personalized approach challenges and rewards you, enabling you to live each day to the fullest.
From encouragement to accountability, we're your partners in blazing new trails toward an empowered and fulfilled life.