Each individualized personal training program is approved by Elite Training Sand Springs Master Trainer
Loren holds several certifications through NASM including
NASM Personal Trainer

NASM Nutrition Coach

NASM Corrective Exercise Specialist

NASM Stretching and Flexibility Coach

dotFIT nutrition practitioner

member of DSACO (Down Syndrome Association of Central Oklahoma)

featured in "We Are Sand Springs" magazine for Men's Health Month

Tulsa Worlds 2022 "Best in the Burbs" for best fitness facility and weight loss facility
Highest Rated and Most Reviewed Personal Training Studio!
MORE THAN JUST A GREAT WORKOUT PERSONALPOWER
Improve your health and get natural reassurance and personal satisfaction.
HEALTHY HABITS
Improve your health and get natural reassurance and personal satisfaction. ENJOY LIFE'S JOURNEY
You have immense power inside you. Unlock it before it's too late.
Experience unparalleled, private personal training in Sand Springs today
SCHEDULE A FREE SESSION
Give us a call or fill out a web form – With your first session you'll get a free shake too.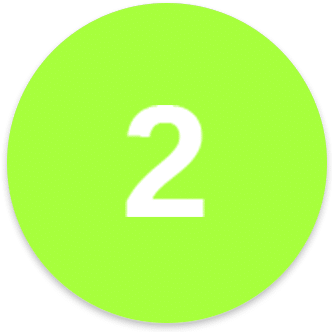 CHOOSE A PACKAGE
Based on your goals we'll create a plan that fits your needs and budget.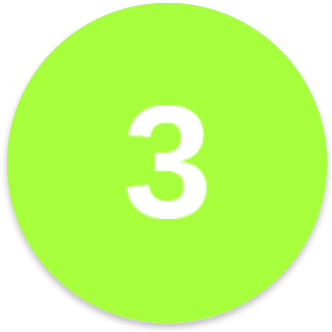 CRUSH YOUR FITNESS GOALS!
BACKED BY THE

TOP NAMES IN THE FITNESS INDUSTRY, AND SPOTTED ON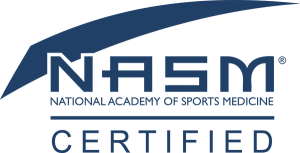 Our Elite Training Tulsa's Sand Springs gym location is off of E Broadway Street, at 418 Plaza in beautiful Sand Springs, OK.
We invite you to join us for a free assessment and personal training session and see for yourself how a certified personal trainer in Sand Springs, OK can help you achieve your training and health goals — and transform your life.
Elite Training Tulsa is proud to be part of the thriving community of fitness in Broken Arrow, Tulsa, and Sand Springs, and we're committed to giving residents the very best possible experience with a dedicated personal trainer in Sand Springs.
Address: 418 Plaza Sand Springs, OK, 74063
Phone: (918) 393-4333
Hours: 5 AM – 10 PM (scheduled appointments only)
Personal Training Services at Our Sand Springs Location:
Like custom clothing, custom workouts are made to make you look good by design, not just by chance. Our trainers listen carefully to your goals and strive to uphold them with you at all times. It's working with your goals, not against them. Scheduled appointments make it happen. 
Certification and years of combined experience join forces to provide you professionals that not only walk the walk, but can keep you safe on your fitness journey. The guidance and knowledge you receive will only make you better over time, and isn't that the most important life skill of all? 
We are proud to offer the following personal training services: 
Exclusively 1 to 1 personal training

Specialized personal training for couples

Small group training – yes, we'll train the squad
Sand Springs Location Amenities:
State-of-the-art equipment
Nutritional advice
Complimentary towel service
Showers and changing rooms
Complimentary hydration station
No contracts or hidden fees
Starting any new journey can be a daunting task. A fitness journey is no different. The key is finding a personal trainer in Sand Springs that focuses on you and your individual needs. At Elite Training Sand Springs, all of our personal trainers work together to create a support system that our clients can rely on to get them through the most difficult times. Our personal trainers are so dedicated to our clients that we offer a one stop shop including Elite personal trainers and experienced nutritionists ready to help you.
More Than Just a Workout
The personal trainers in Sand Springs offer more than just a traditional workout. Personalized workout plans are developed for each client. There are no cookie-cutter workouts and no wandering to find the next machine. Personal trainers develop workouts that are 100% effective, 100% of the time. Because you are working with your personal trainer in a private fitness studio, you get one-on-one sessions that you can rely on to keep you moving forward.
We work to find out why you are trying to improve your health as well as what your intended fitness goals are. Our personal training team in Sand Springs will provide you with the support and encouragement you need to smash your goals and set new ones to work toward. The more goals you meet, the more self-confidence you gain. As you move along on your fitness journey, living your best life becomes much easier.
Elite Personal Training Programs
Elite Personal Training programs are designed to provide you with the type of training you need to succeed at whatever your individual goals might be. Every person is different. Two people who have a weight loss or injury rehab goal will each go about reaching those goals differently. That is why we pride ourselves on personalized programs.
Weight Loss – Weight loss programs are created based on each person's individual needs and what level of fitness they are at when they start
Strength and Endurance – Building strength and endurance allows you to work more efficiently and for much longer periods of time
Sports Training – Athletes rely on sports training to keep them in top condition at all times
Build Muscle – Building muscle mass and increasing overall strength is part of training programs for individuals who like lifting weights or need to be strong for their jobs
Injury Rehab – Injury rehab programs can speed up the recovery process and get you back on track to living your best life
Healthy Aging – Our healthy aging programs offer workouts that help to maintain dexterity, agility, and strength, so you are able to be as independent as possible for as long as possible
Lose Weight
People join fitness studios to lose weight, but many of them get caught up in routines that don't really work for them. At Elite Training in Sand Springs, our personal trainers are committed to helping each of our clients achieve their personal goals through the use of one-of-a-kind workouts that are meant only for them. We don't offer memberships. We are unique because our clients are unique.
Recommendations are made concerning exercises and diet plans that will give you everything you need to succeed. Establishing healthy lifestyle habits is the best way to keep the weight off once it's gone.
Build Muscle
Athletes who are trying to maintain their competitive edge will often work out to build muscle and improve their endurance. Muscle memory is a plus for athletes because it helps them to train using specific movements that are normally used in their chosen sport. Building muscle is different for every person. The personal training sessions for athletes must be designed using their own physical attributes.
With our personal trainers in Sand Springs, our goal is to accentuate each person's strengths and help them improve on their weaknesses.
Healthy Aging
Every person ages differently. Past injuries and overall general health must be taken into consideration. At Elite Training, our personal trainers have one goal. That is to help you maintain your physical strength and independence for as long as possible.
Each of our personal trainers at Sand Springs has the ability to create a customized workout that will encourage our clients to keep moving forward. Not only is their physical body strengthened, so is their mental clarity. Stay strong and stay focused!
Choose Your Package
Your first step when it comes to choosing a package starts with a phone call to schedule a free workout session with an Elite Personal Trainer in Sand Springs.
When you show up for your free session, you will receive a free workout. Your personal trainer will offer several recommendations that are just for you.
After your session, the personal trainer at Sand Springs will go over each of the packages Elite Training offers and will help you choose the one that makes the most sense for you.
Once you are working on your fitness journey, you will have everything you need to live your best life and thoroughly enjoy every moment.
Work with Elite Personal Trainers
Working with Elite Training personal trainers in Sand Springs offers many benefits. As a private fitness studio, you get the benefit of working with your personal trainer in an environment where you feel both comfortable and secure. Our personal trainers offer you the very best personalized workout programs. We are so confident in the relationship that we have with our clients that we offer a 21-day guarantee to each one. Encouragement, guidance, and accountability are the name of the game. When you have all three of those in your corner, self-confidence and living your best life is just around the corner.
Guaranteed Results
The 21-day guarantee is something that Elite Training offers to every client it serves. We believe in our trainers just like our trainers believe in our clients. The dedication that is shared between our personal trainers and our clients is the basis for many of the successful outcomes we see at the fitness studio. Our guarantee is one of a kind. When our clients commit to working on their goals, we commit to helping them be the best person they can be.
Live Your Best Life!
Living your best life is the ultimate goal for everyone involved. At Elite Training in Sand Springs, we make it a point to provide each client with an opportunity to achieve their fitness goals in a way that is both challenging and rewarding. From encouragement to accountability, we are here to help you blaze new trails and live your best life every day of your life.