Each individualized personal training program is approved by Elite Training Midtown Master Trainer
Billy holds several certifications and has an impressive background in the fitness industry including:
ACSM Certified Health Fitness Instructor since 1999

CrossFit Level-1 Trainer since 2014

Movement and Mobility Coaching Certificate

Pre-Med Biochemistry Degree

CrossFit Games Competitor

American Ninja Warrior Competitor

Previous Marine Corp Serviceman
Highest Rated and Most Reviewed Personal Training Studio!
MORE THAN JUST A GREAT WORKOUT PERSONALPOWER
Improve your health and get natural reassurance and personal satisfaction.
HEALTHY HABITS
Improve your health and get natural reassurance and personal satisfaction. ENJOY LIFE'S JOURNEY
You have immense power inside you. Unlock it before it's too late.
World-class, proven personal training is now in Midtown.
SCHEDULE A FREE SESSION
Give us a call or fill out a web form – With your first session you'll get a free shake too.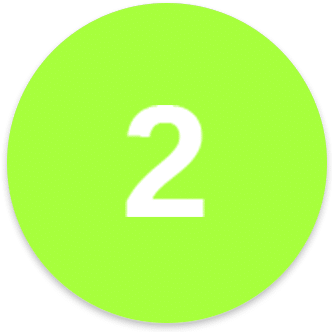 CHOOSE A PACKAGE
Based on your goals we'll create a plan that fits your needs and budget.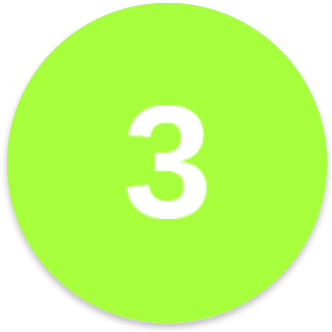 CRUSH YOUR FITNESS GOALS!
BACKED BY THE

TOP NAMES IN THE FITNESS INDUSTRY, AND SPOTTED ON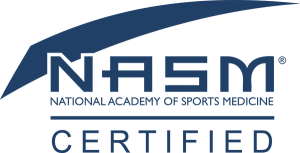 Our Elite Training Tulsa's Midtown gym location is off of 21st and Harvard in beautiful Midtown Tulsa, OK.
Join us for an exclusive opportunity – a complimentary assessment and personal training session. Experience firsthand the impact of a certified personal trainer in Midtown Tulsa, OK. Witness the transformation as they guide you towards your fitness and health goals, redefining your life.
Elite Training currently serves Broken Arrow, Tulsa, Sand Springs, Owasso and Midtown Tulsa. We're committed to giving our community an exceptinal  experience with a devoted personal trainer.
Address: 3230 E 21st St, Suite C, Tulsa, OK 74114
Phone: (918) 888-9711
Hours:
M-F: 5 AM – 9 PM (scheduled appointments only)
Saturday: 6 AM – 3 PM (scheduled appointments only)
Sunday: Closed
Personal Training Services at Midtown Location:
Like individually tailored apparel, personalized workouts are artfully designed to help you reach your goals, not left to fate. Our trainers listen to your goals and work together with you to achieve them. It's a team effort that aligns with your objectives, and set appointments reinforce this partnership.
Certified experts with extensive experience come together to guide you safely through your fitness journey. The knowledge and support you receive will consistently improve your progress – isn't that the most important life skill?
We are proud to offer the following personal training services: 
Personalized private training sessions

Customized personal training for couples

Personalized small group training – indeed, we'll train your team.
Midtown Location Amenities:
Cutting-edge equipment
Dietary guidance
Complimentary towel service
Showers and changing rooms
Courtesy hydration hub
No contracts or hidden fees
Starting a new journey can be daunting, especially in fitness. Finding a Midtown personal trainer who focuses on your specific needs is key. At Elite Training Midtown, our trainers work together to support you through tough times. Our dedication goes further – we offer a complete solution with Elite trainers and experienced nutritionists, all dedicated to helping you.
Elevating Your Fitness Journey
At Midtown, our personal trainers offer far more than conventional workouts. Each client receives a tailored workout plan, eliminating generic routines and aimless machine hopping. Our trainers craft workouts that guarantee 100% effectiveness, every time. With exclusive access to a private fitness studio, you'll engage in one-on-one sessions that consistently drive you forward.
We understand your health goals and aspirations. Our Midtown team provides constant support and motivation, helping you exceed old goals and create new ones. Meeting these milestones boosts your self-confidence and paves the way for a vibrant life.
Elite Personal Training Programs
At Elite Personal Training, our programs are tailored to equip you with the specific training necessary for success, no matter your unique goals. Each individual is distinct. Even two people with weight loss or injury rehab aims will pursue them differently. This is why we take pride in crafting personalized programs that cater to your uniqueness.
Weight Loss – Tailored weight loss programs are devised according to each individual's specific needs and initial fitness level.
Strength and Endurance – Enhancing strength and endurance enables more effective and sustained performance over extended periods.
Sports Training – Athletes rely on sports training to maintain peak condition consistently.
Muscle Building – For weightlifting enthusiasts or those requiring strength, programs are designed to enhance muscle mass and overall strength.
Injury Rehab – Targeted injury rehab programs expedite recovery, facilitating a return to your optimal lifestyle.
Healthy Aging – Our healthy aging programs comprise workouts that sustain agility, dexterity, and strength, ensuring independence for as long as possible.
Lose Weight
Many individuals join fitness studios with weight loss in mind, but often find themselves in routines that don't yield desired results. At Elite Training in Midtown, our personal trainers are dedicated to guiding each client towards their distinct goals, using customized workouts designed exclusively for them. We don't believe in generic memberships. What sets us apart is the individuality of our clients.
Our expert advice encompasses tailored exercises and diet plans that provide a comprehensive path to success. Forming healthy lifestyle habits is the key to maintaining weight loss over the long term.
Build Muscle
Athletes often work out to boost muscle and endurance for a competitive edge. Muscle memory helps them train with sport-specific movements. The process of building muscle varies from individual to individual. Tailoring personal training sessions for athletes requires factoring in their unique physical attributes.
In Midtown, our personal trainers are dedicated to highlighting each individual's strengths and aiding in the refinement of their weaker aspects.
Healthy Aging
Aging is a unique journey for everyone, considering past injuries and overall health. At Elite Training, our personal trainers share one objective: to assist you in preserving your physical strength and independence for as long as possible.
Every personal trainer in Midtown possesses the expertise to devise a personalized workout that motivates clients to progress. This not only enhances their physical strength but also sharpens their mental clarity. Embrace strength and unwavering focus as you journey forward!
Choose Your Package
Start by scheduling a call for a free workout session with an Elite Personal Trainer in Midtown. Experience the session and get personalized advice.
Afterwards, the Midtown trainer will guide you through Elite Training's package options, assisting you in choosing the right fit.
As you begin your fitness journey, you'll have everything you need to enjoy life to the fullest.
Work with Elite Personal Trainers
Chosing to partner with Elite Training personal trainers in Midtown brings numerous advantages. Our private fitness studio creates an environment of comfort and security for your sessions. Our personal trainers deliver top-notch personalized workout programs. We have such strong faith in our client relationships that we provide a 21-day guarantee.
Motivation, direction, and responsibility are the core components. With these elements in place, self-assurance and a vibrant life are well within reach.
Guaranteed Results
Every client served by Elite Training is entitled to our 21-day guarantee. Just as our trainers have faith in our clients, we believe in our trainers. This mutual dedication forms the bedrock of the many successes witnessed in our fitness studio. Our guarantee is unparalleled. When clients commit to their goals, we, in turn, commit to helping them achieve their highest potential.
Live Your Best Life!
The ultimate aspiration is to lead your best life, a goal shared by all. At Elite Training in Midtown, we prioritize granting each client a chance to pursue their fitness objectives through a blend of challenge and reward. Offering both encouragement and accountability, we're here to guide you towards uncharted territories and empower you to embrace your best life, every single day.